2022 Chevrolet Equinox
07
Mar
posted: 07/03/2023
2022 Chevrolet Equinox
Let's have a look at the new 2022 Chevrolet Equinox! Externally, the cars in the top RS trim 2021 and 2022 look identical, there are also no changes in the options - all the main comfort and safety options are also presented here.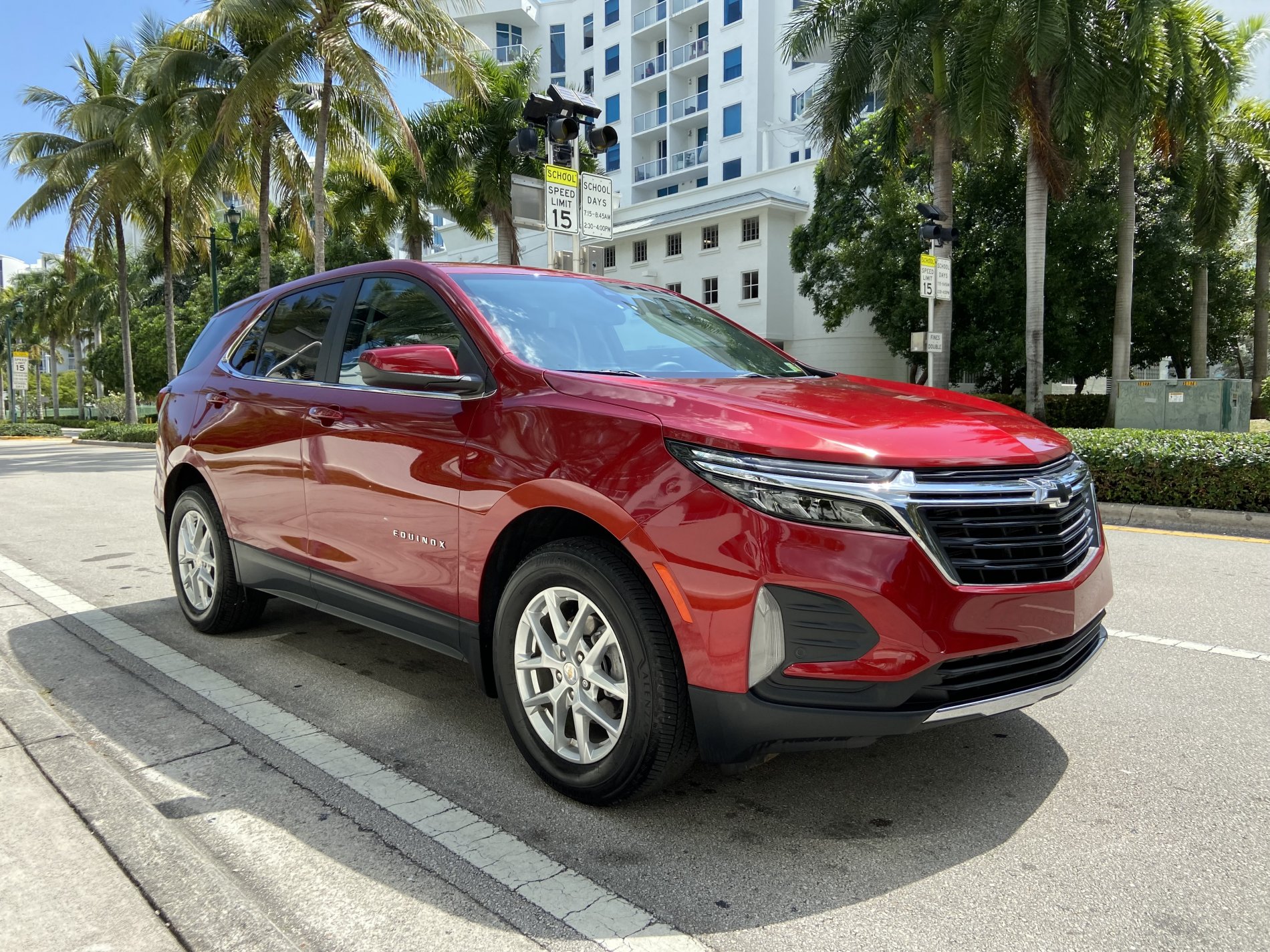 The main difference between the 2022 Equinox and the 2021 model is the mild hybrid system, which significantly improves the dynamics and increases driving comfort.
The Equinox RS 2021 engine runs much louder, and last year's version clearly shows a failure during acceleration and starting from a standstill - the automatic transmission and the engine think for half a second, and only then give out full power. And so every time, that when starting from a place, that with a sharp acceleration.
The version with a hybrid system does not have this drawback - the electric motor helps to improve the dynamics of the car at the start and eliminates the failure of hard acceleration times.
A mild hybrid works with a start-stop system, and instead of a conventional starter, a powerful motor-generator is installed in the car. When it slows down smoothly, it generates electricity, charging a high-capacity battery.
As a result of this, the internal combustion engine either spends less energy to rotate the generator, or does not spend it at all. Although the new hybrid system cannot operate exclusively in electric vehicle mode, it provides improved fuel efficiency both in the city and on the highway compared to similar non-hybrid versions.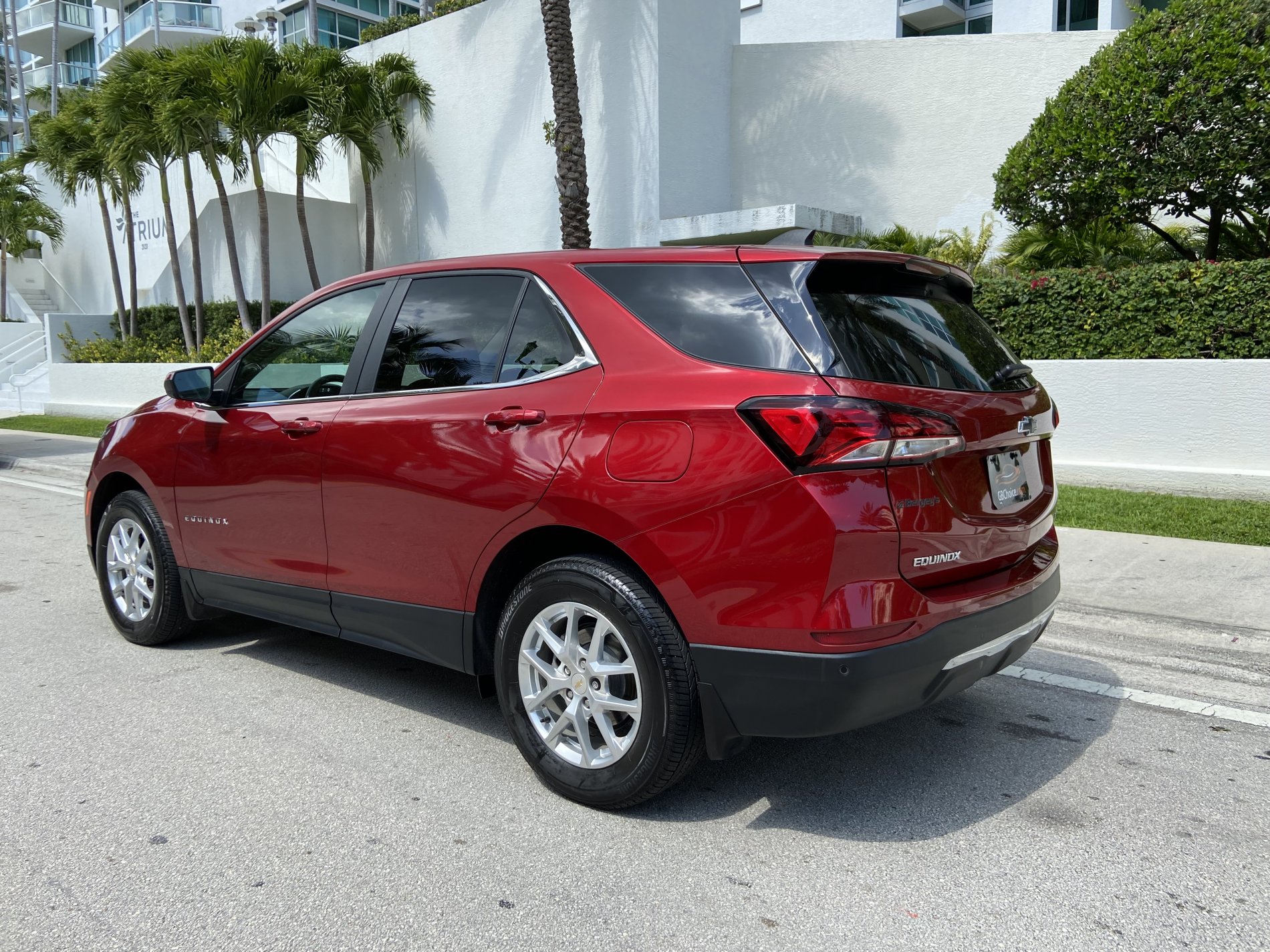 Available for all trim levels: 6 airbags, ABS - anti-lock braking system, ESP (Stability Program), rear ISOFI child seat mounting, Light sensor, tire pressure monitoring system, rear view camera, rear parking sensors, pedestrian detection system, hill start assist, central locking, remote central locking, steering column height and reach adjustable, front and rear power windows, interior humidity sensor, keyless engine start, keyless interior entry, luggage compartment lighting, active noise reduction system, electromechanical parking brake, front center armrest, rear armrest, steering wheel audio control, power tailgate, automatic tailgate opening, light-absorbing (thermal) windows, noise-absorbing front windshield, LED daytime running lights, LED headlights, intelligent high beam control, LED rear lights, switchable start/stop system, Chevrolet Infotainment 3 rear view camera and radio with 8″ color touch screen.
All positions of the Chevrolet Equinox have the main safety options provided for in the class - top-end configurations are distinguished by additional electronic assistants, as well as appearance - roof rails, rims, etc.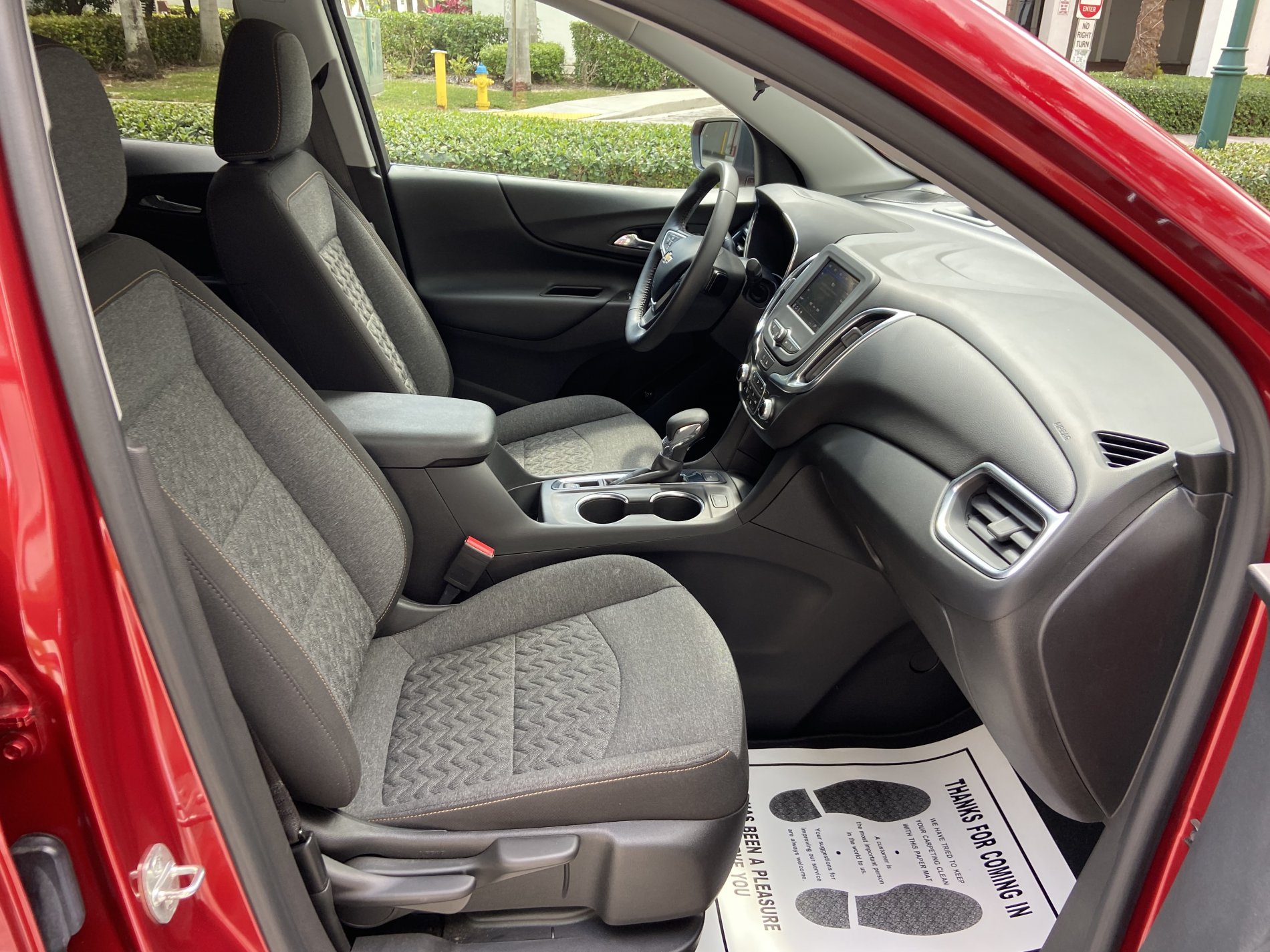 Specifications
Equinox 2022 model year has not received any changes in appearance, but the technical part of the car has been noticeably updated.
As with the 2021 model year, there is dual-zone climate control, ventilated and heated front seats, and a start-stop system. But, the main thing is not in the comfort options, but in the technical stuffing.
The car now runs on a mild hybrid system, which consists of a starter-alternator and an additional 48-volt battery.
The hybrid system is activated at the moment of starting from a standstill, as well as during acceleration of the car - the electric motor provides a smooth start and dynamic acceleration of the car without failures.
Specifications
Length, 4646 mm
Height, 1688 mm
Width, 1843 mm
Wheelbase, 2725 mm
Ground clearance, 147 mm
Trunk volume, 670 l
Fuel tank volume, 55 l
Acceleration to 100 km / h - 7 seconds
Gasoline consumption - 7 liters.
Chevrolet Equinox engine and transmission
In the top modifications of the crossover, a 2.0-liter petrol "turbo-four" with a capacity of 233 hp is installed (355 Nm). In this version, the crossover is able to accelerate from standstill to 100 km/h in about 7 seconds, the maximum speed is 225 km/h.
A less powerful 1.5-liter gasoline turbo unit produces 170 "forces" and 275 Nm.
The two-liter engine is paired with a nine-speed automatic transmission, and the 1.5-liter engine is equipped with a six-speed transmission.
GBChoice is glad to offer you one of these cars. See details here: https://gbchoice.com/buy-car/2022-chevrolet-equinox-lt-sport