Apple's Car Will Be a Hypercar
10
Oct
posted: 10/10/2021
Apple's Car Will Be a Hypercar
Category: Blog
views: 333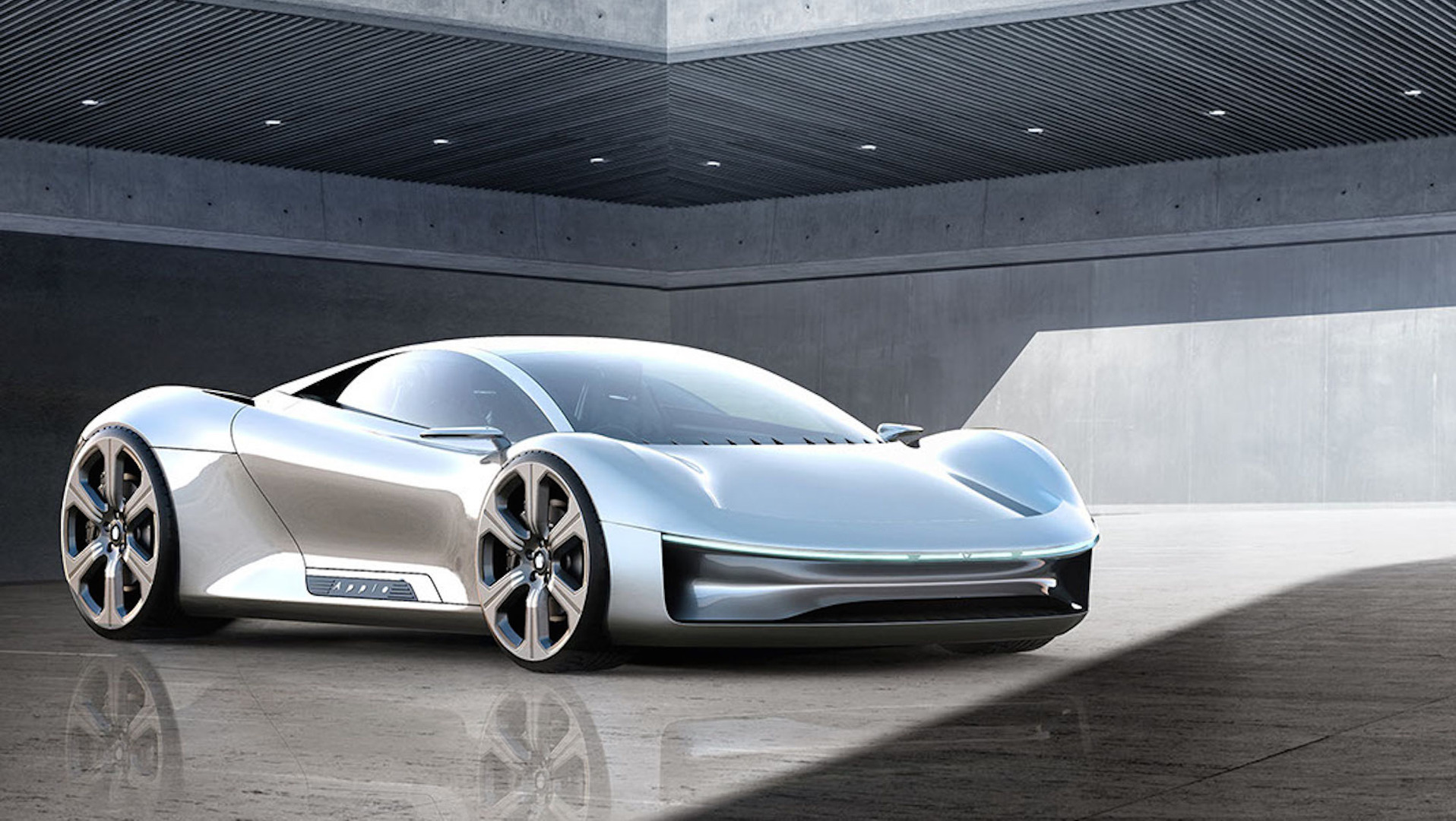 The photo is taken from the site: https://www.motor1.com/news/136815/apple-sports-car-concept/
Apple has been spreading rumors about the creation of its car for almost 10 years. But in recent weeks, interest in this project has suddenly increased. According to the Financial Times, it is called Project Titan. In early September, Verve Times reported that Apple had bought a Chrysler landfill in Arizona under the management of a subsidiary company, which, in addition to an extensive road network, has a track ideal for high-speed tests.
This week, rumors began to spread again: Tom's Guide reported that Apple is placing an ad for a search for a "radar testing engineer" - a key member of the team in the development of an autonomous car. Since there is very little confirmed information about Project Titan, assumptions about which segment Apple will operate in vary between sedans in the spirit of the Tesla Model S or Porsche Taycan, SUVs like the Tesla Model X, and all-electric hypercars like the Rimac. Since electric cars are still luxury vehicles due to the cost of batteries, all of these models would make sense, and there are different concepts for each of them.
Apple Eve will be a hypercar
In 2017, the site Motor1.com reported a rendering called Apple Eve Concept. It has been widely publicized in many publications and, at first glance, this is the very car from Apple that we are all looking forward to. As a supplier of exclusive luxury goods, Apple's first car should be exciting, unsuitable for everyday life and at the same time look flashy and futuristic. Eve is a fully electric autonomous supercar that looks like a car from a video game. In profile, the car on the designer's rendering resembles a Lamborghini Aventador, and in front is a McLaren. These various aesthetic solutions merge together to form a futuristic car, which, with its silver color, resembles the concept cars of the beginning of the millennium, where the silver color signified the future.
Apple Ecosystem
The exact release date of the Apple Car has not yet been announced. In 2020, The Guardian newspaper reported that the car will appear on the market in 2024.
Apple's most notable entry into the automotive field has been the Apple CarPlay software, which provides a closer connection between infotainment systems and mobile devices. The technology was released in 2014, possibly for Project Titan, which, according to The Guardian, actively began to be developed in 2014. We can only say with confidence that Apple CarPlay technology will be implemented in an Apple car.
In iOS devices, Apple has always sought to ensure communication between devices through calendar synchronization, easy file sharing and Apple ID. A car would be the logical next step in the company's quest to provide its users with the Apple lifestyle. Apple is the only company with a sufficiently broad ecosystem capable of creating a car that will unite the life of a driver as a personal assistant of a new generation.
Who will become Apple's automotive partner
All the brand's technological efforts require serious partnerships with well-known brands before they can create something completely their own. For example, Apple macbooks worked for Intel for a long time until the M1 processor was released, which allowed to implement a number of useful functions and increase the speed of work.
The Times reported that Tesla began to make a profit only in 2020. Therefore, in order to avoid catastrophic losses, Apple will look for partners, and this is a common practice in the automotive industry. Investor Place suggested that it could be Canoo, Luminar Technologies, Aeva, Foresight Autonomous or Chargepoint.
In February of this year, Reuters reported on a press release from Nissan, in which the manufacturer confirmed that the company was not negotiating a partnership with Apple.
Dazeinfo suggests that Apple has found partners in LG and Magna for the production of the transmission. However, there are conflicting reports: Apple Insider suggests that a partnership with Hyundai will be announced. If this is the case, then something similar to the Apple Eve will never see the light of day, instead a more practical sedan, hatchback or SUV will appear in accordance with the Hyundai model range.