HOW TO CHOOSE CAR SEAT COVERS
21
Mar
posted: 21/03/2021
HOW TO CHOOSE CAR SEAT COVERS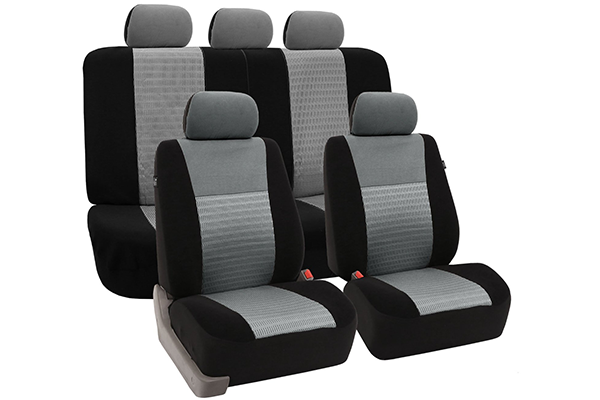 The photo is taken from the site: https://www.peimag.com/top-10-best-car-seat-covers/
"Which car covers should I choose?" - a question that is asked by almost every car owner. Much depends on their type and features: comfort for the driver of the car, ease of cleaning, maintaining the cleanliness of the original car seats, as well as the design and appearance of the interior as a whole. The market offers covers made of different materials (velour, eco-leather, fabric, vinyl, etc.), model and universal ones, as well as other variations from completely different manufacturers. The service life of good covers can exceed 7 years. So, how to make the right choice among a huge assortment?
Types of car seat covers
What to pay attention to when buying covers? First of all, the driver of the car must decide on the desired type. The market offers universal and model covers, as well as "T-shirts", each of which has its own advantages.
Briefly about the important features of each type:
Model covers are made for specific models of cars, so they "fit" the seats, like the native skin of the factory, and completely cover all parts of the seat;
Universal covers are made for several models with a similar interior. They are significantly lower in price, but they may not match some of the cutouts and technical elements, but they also completely cover the seats;
T-shirts - cover for car seats. They are easy to put on and take off, easy to care for, have a relatively low price, but quickly wear out and lose their beautiful appearance.
Materials
In the modern market there is a great variety of covers made of various materials, in a huge assortment of which almost anyone will be lost. To make the right choice, you need to know all the advantages and disadvantages of each material.
The most popular materials are:
Genuine leather. One of the most expensive materials that fully justifies its cost. They are characterized by a long service life, maintain a flawless appearance for a long time;
Polyester. Relatively inexpensive, but durable material. Sometimes it causes discomfort in the summer in the absence of good ventilation in the car interior;
Eco-leather. The best option for each driver: it is breathable, does not have harmful components, is hypoallergenic, does not heat up in the summer, is easy to treat.
Velour. It has nice appearance, but is prone to contamination and rapid wear;
Jacquard. Durable material at a reasonable price, which is characterized by a long service life;
Vinyl. It practically does not get wet, but it gets very hot in the summer and freezes in the winter;
Alcantara. A kind of artificial suede, which is practically the same as the natural suede except for the price;
Fur. It is actively used for "T-shirts" covers, ideal for summer and winter, provided that the fur is of excellent quality. Artificial fur is not always easy to use, unlike natural fur.
Prices for car covers depend on their type, the material used and the manufacturer. Before buying covers, it is advisable to read reviews about the companies, the advantages and disadvantages of each material, as well as the type of product.
Covers treatment
Covers made of some materials require special care, and some of them, for example, genuine leather, do not need any care. It is important to clean the cover regularly and take care to avoid cuts and burning with a cigarette.
It is recommended, if necessary, to clean the entire interior in the service or to have regular maintenance once a month.