Dodge Grand Caravan 2017
21
Jul
posted: 21/07/2021
Dodge Grand Caravan 2017
Since 1983, the Dodge Grand Caravan has become famous as a large family car. Today, it remains a worthy model that can meet many needs of modern society, offering versatility, many functions and an initial price that is lower than the Honda Odyssey and Toyota Sienna.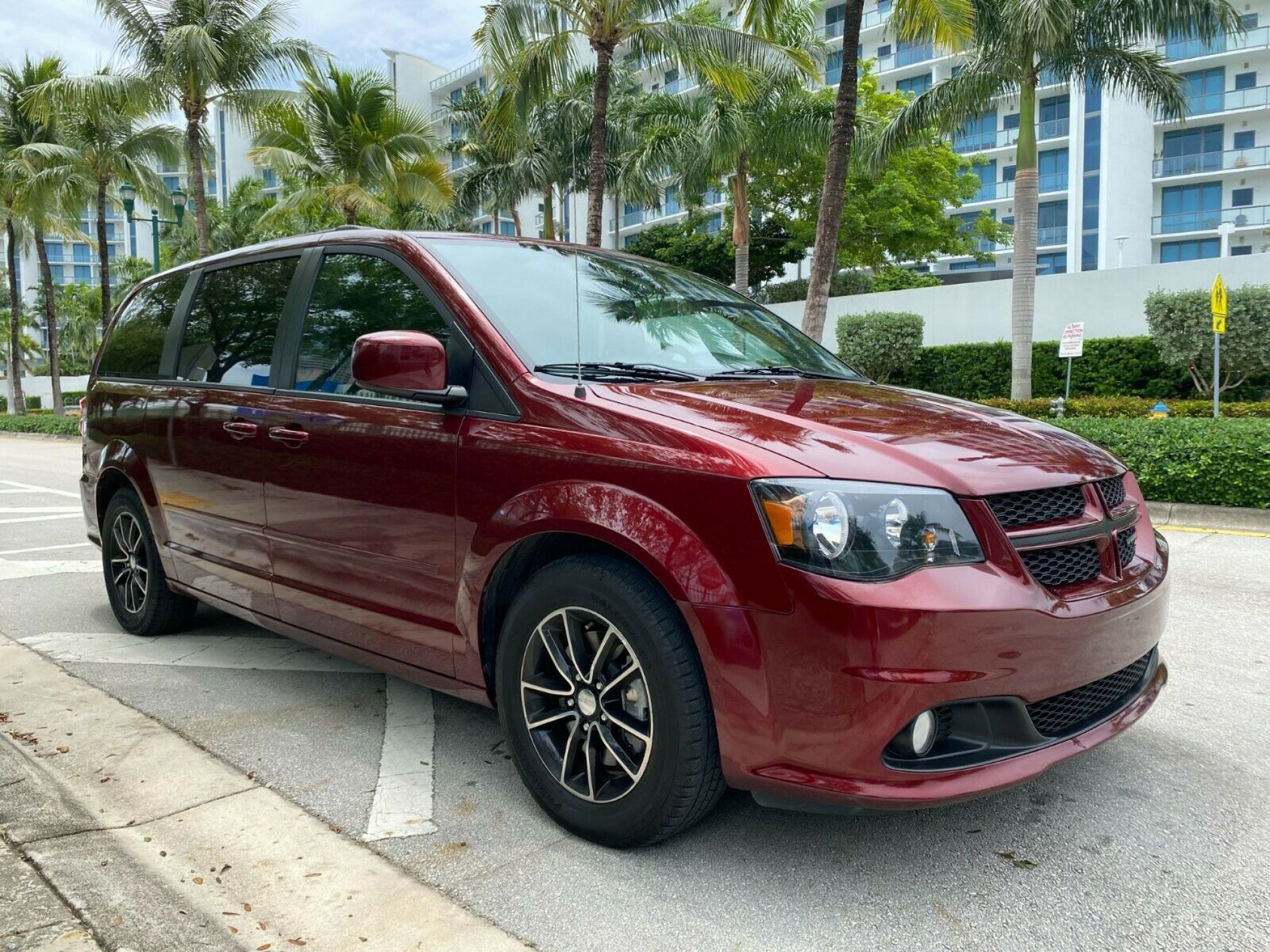 Perhaps, visually, the Grand Caravan is not the most attractive car, but the main thing is what is inside. You will like this car if the comfort of your family, safety and joy of driving are much more important to you than public opinion. The 2017 Grand Caravan minivan will also be an excellent choice if an affordable price and a powerful standard engine are extremely necessary for you.
In 2017, it receives updated trim levels: SE, SE Plus, SXT and GT. The standard this year is a 6.5-inch touchscreen for displaying information from the rear-view camera, and in general, the manufacturer has seriously tried to provide more functions for a reasonable price.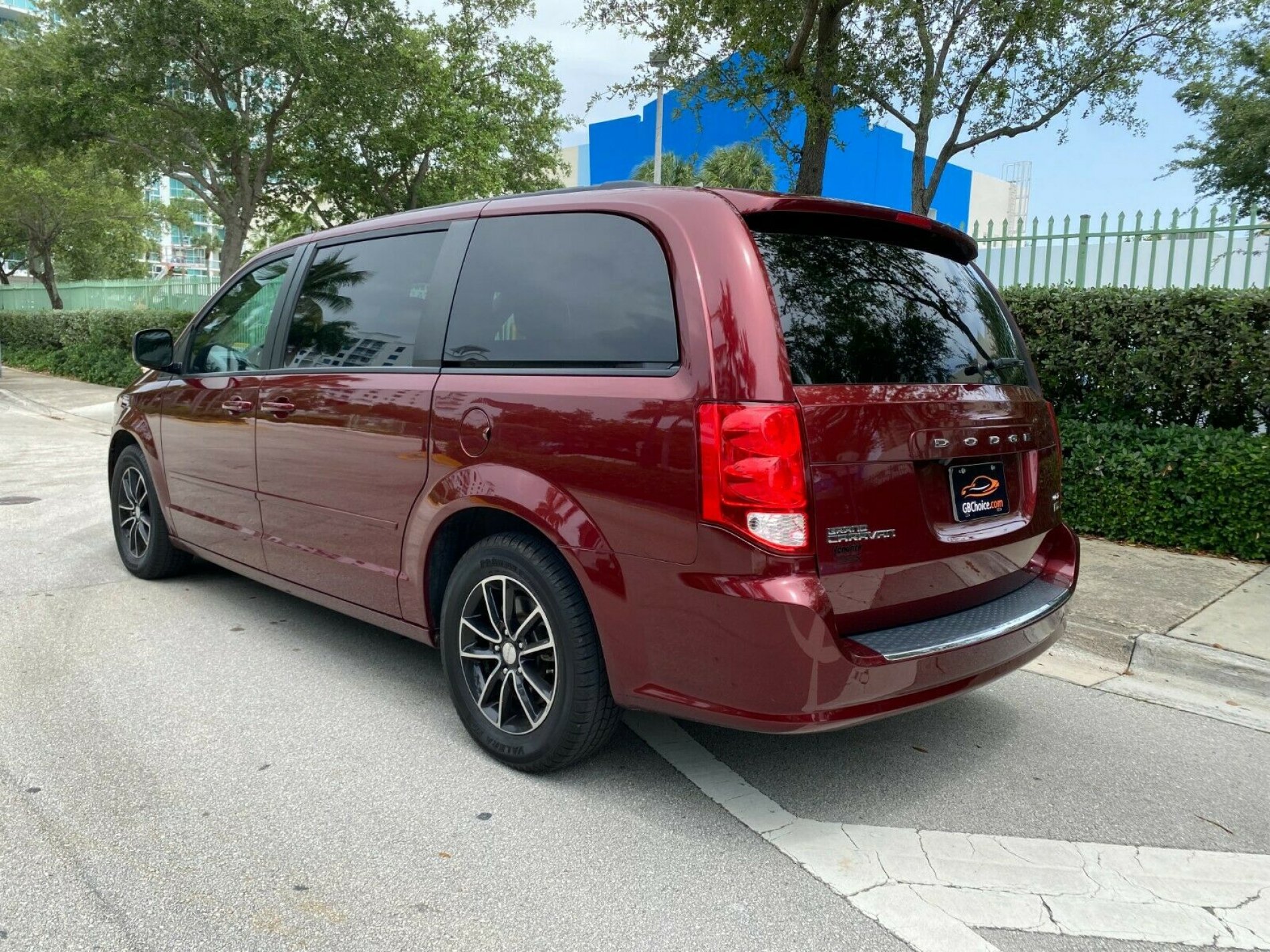 Impressions from the ride
The light steering of the Grand Caravan has its advantages. The 3.6-liter V6 engine delivers 283 hp, which can be fully appreciated when you have loaded it to the full and are moving in slow traffic or climbing up a steep slope. At the same time, it is quite economical, regardless of which version you chose. Equip it with an additional towing package – and it will be able to pull more than 1,600 additional kilograms. When making turns, it needs to be given enough space, because the turning radius is much larger than in its direct competitors. But the dimensions of the Dodge Grand Caravan are rather big: 5144 mm in length, 1953 mm in width and 1750 mm in height. However, the clearance is only 140 mm. Safety is of paramount importance in family vehicles, and the Grand Caravan has succeeded in this, thanks to a variety of airbags, stability control, a rear-view camera and blind spot monitoring. In the highest levels of equipment, the Grand Caravan can be equipped with: a multimedia hard disk, navigation, satellite radio, Bluetooth and even a Blu-ray DVD entertainment system with USB ports and a built-in data transfer service via the Chrysler UConnect Web server.
Interior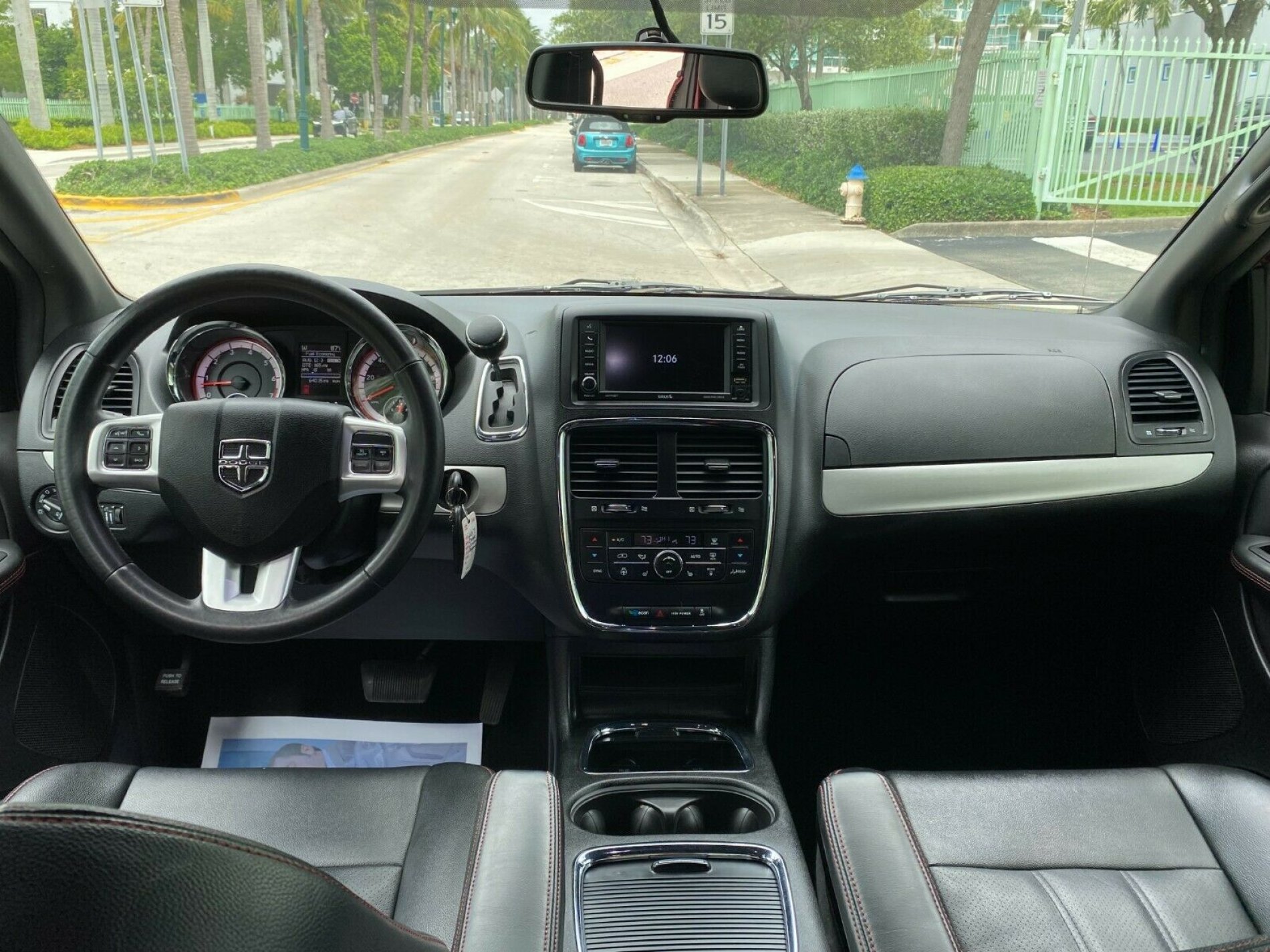 The interior of the 2017 Dodge Grand Caravan is comfortable and spacious for seven passengers. One of its advantages is the operational flexibility of the body, primarily due to the Stow 'n Go 2nd row seats, which quickly fold into the floor to maximize cargo space without moving heavy seats. The third row of seats also has an electric drive, and the conversion of the interior into a clean cargo compartment takes only a few seconds, thanks to the latest improvements.
Perhaps the only drawback is that the Grand Caravan is designed for only seven passengers, unlike most of its competitors, which can accommodate eight people. All passengers have comfortable seats, two accessible video screens for rear passengers, and many other amenities. The driver gets a beautifully designed dashboard and plenty of space for various little things.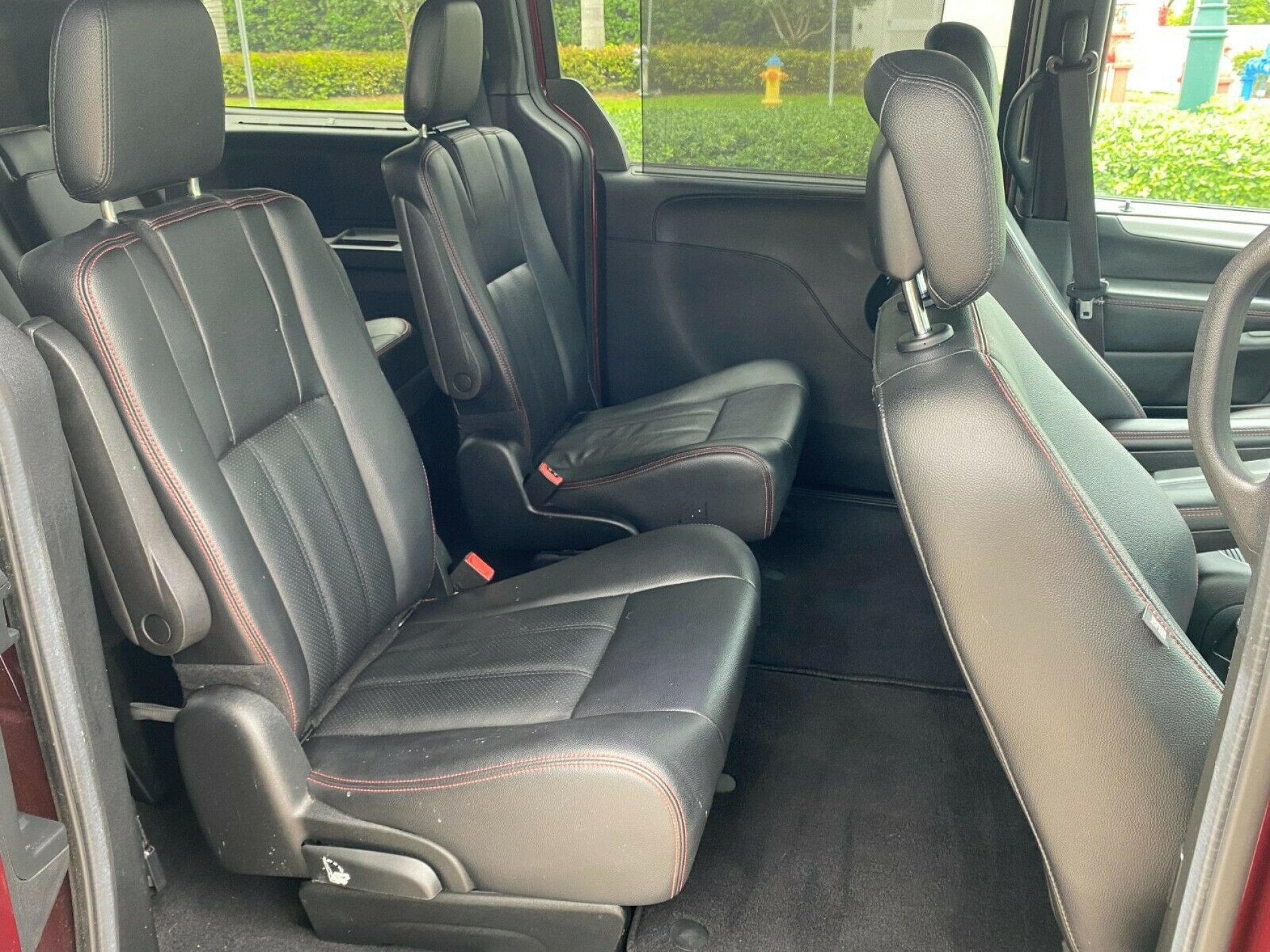 Exterior
There is an opinion that the form should correspond to the content, but the 2017 Dodge Grand Caravan destroys these stereotypes. Its external data is quite unremarkable: the usual wrapper around a very functional and family car. But two sliding doors are a godsend for anyone who has ever got into a crowded parking lot, besides, they are equipped with an automatic mechanism. If there is not enough cargo space behind the third row – the Stow'n Place system on the roof uses pivotable crossbars for better cargo fixation, which can be hidden under the side rails.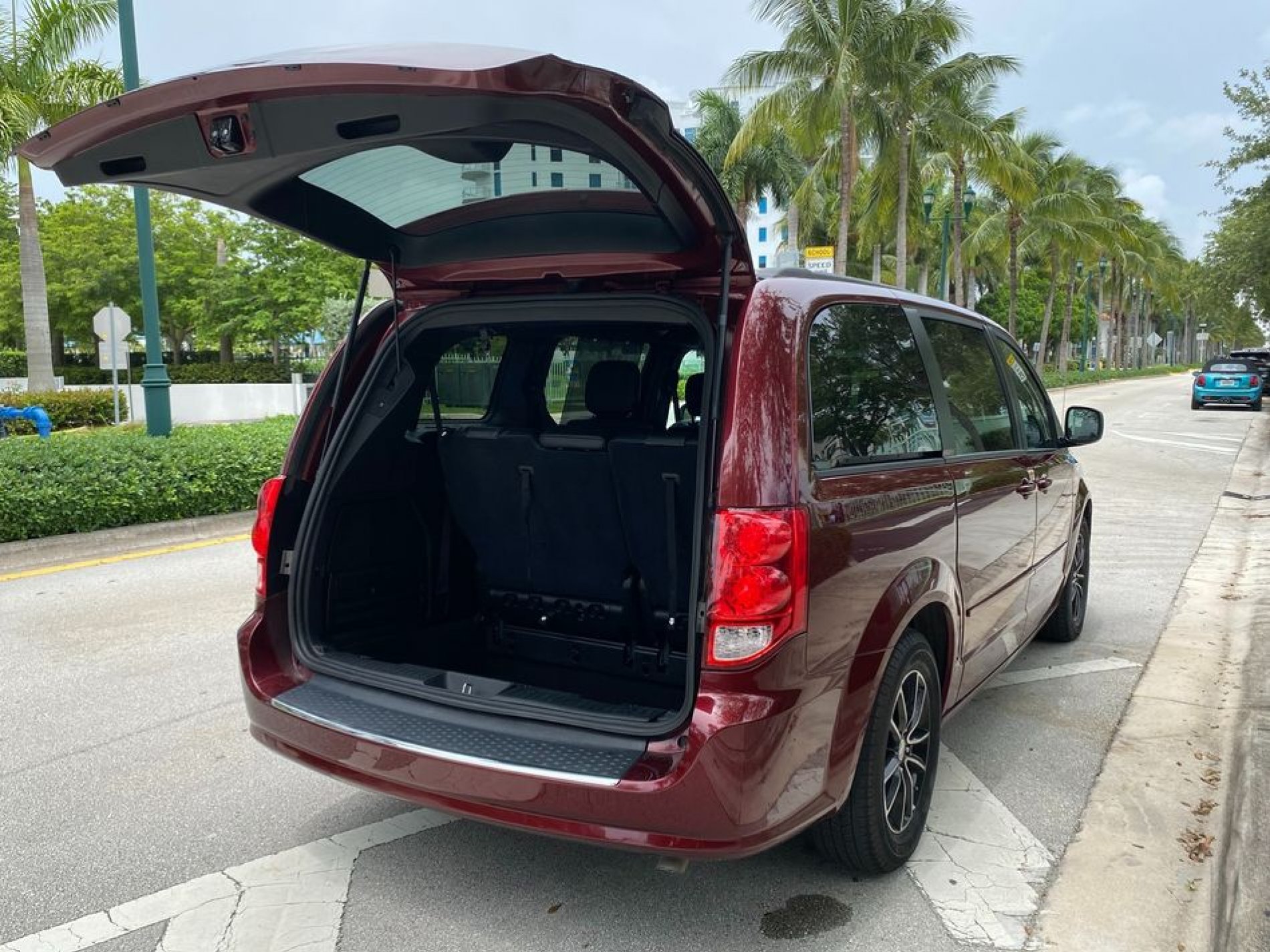 Standard equipment
The basic Grand Caravan SE is well equipped with: 17-inch wheels, remote keyless entry, air conditioning for front and rear passengers. It also comes with a tilt/telescopic steering wheel, a rear-view camera, electric power windows, automatic door closing function, steering controls for a 6-speaker audio system and cruise control, as well as storage boxes hidden in the floor in front of the second-row seats. Also available to you: electronic traction and stability control, front, side and full-size airbags on the sides. SXT adds: an electrically adjustable driver's seat, fog lights, 17-inch alloy wheels, sliding side doors, an electric trunk and a Stow'n Place system.
GBChoice can offer you one of the representatives of this car. See details here: https://gbchoice.com/buy-car/2017-dodge-grand-caravan-caravan