Ford F-150 2020
29
Mar
posted: 29/03/2021
Ford F-150 2020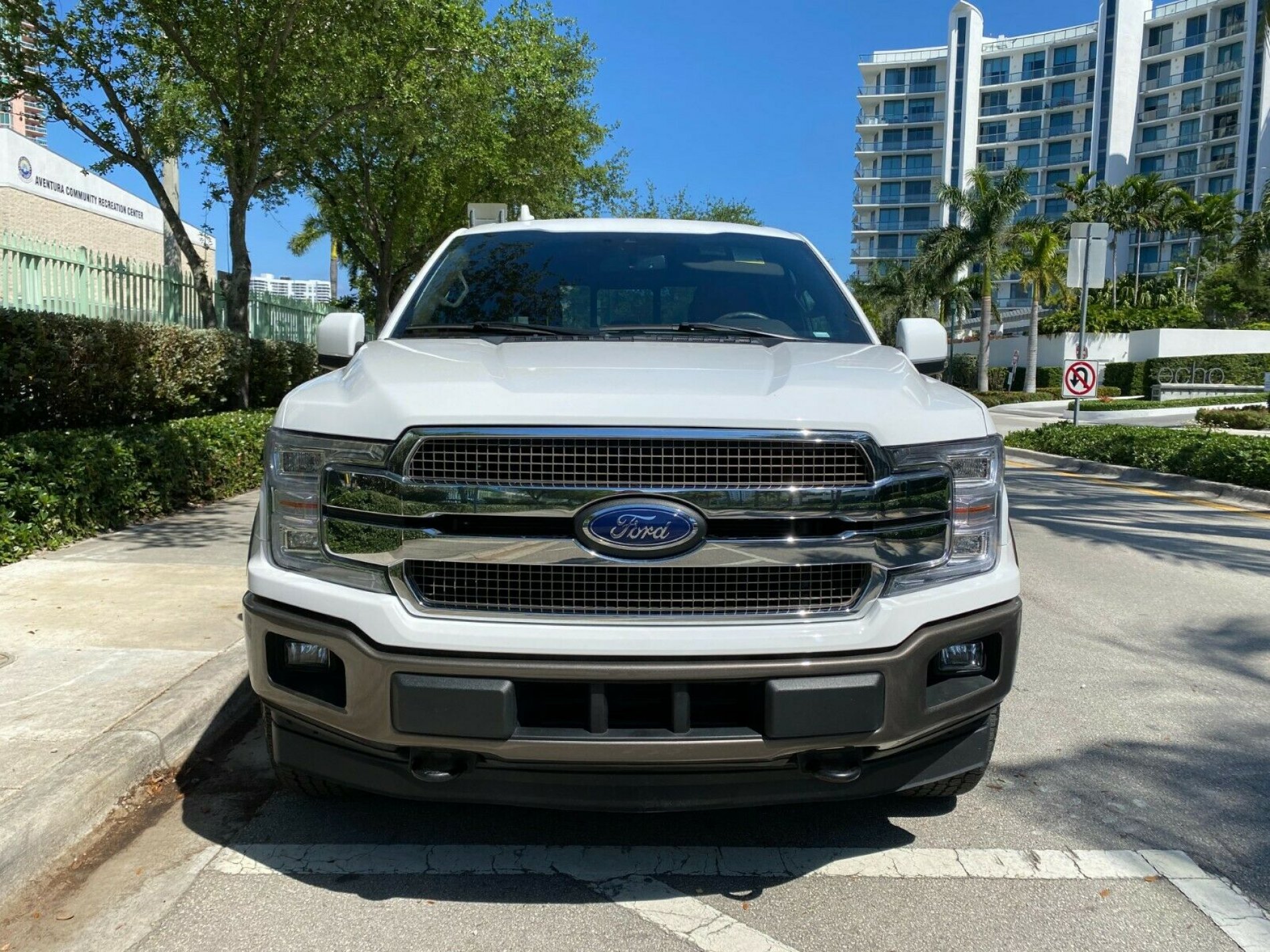 Ford F-150 2020 without a doubt is the best full-size pickup truck, combining a decent level of comfort, safety and excellent towing.
This pickup truck has been a bestseller and a sales leader for more than three decades. Millions of owners consider it the best, because it is comfortable, quiet and powerful - the perfect "workhorse" of increased comfort.
Best-selling full-size soldier pickups of this year are made with minimal changes. The main news is the ability to install the active security feature in less expensive versions – and it's just great! In 2020, the Ford F-150 is available in XL, XLT, Lariat, King Ranch, Platinum, and Limited versions. The body is presented in three configurations (regular, extended and four-door) and the body (2.5 m, 1.7 m and 2 m). The price of the pickup starts at $ 46,000 in the minimum configuration, and skyrockets to $ 110,000 in luxury options that quite compete with the Lincoln in everything but name.
Power output
The Ford F-150 has a variety of configurations: with V-6 or V-8 power, as well as a 6-or 10-speed automatic transmission, two- or four-wheel drive.
The basic version of the F-150 is equipped with a 3.3-liter V-6 engine, which replaced the outdated 3.5-liter. It is only installed on the XL and XLT versions, and it is the most budget-friendly way to get a powerful engine with excellent towing capabilities from Ford.
Next up is a 3.3-liter V-6 with 290 hp, which has direct injection for better fuel economy.
Most buyers choose the 2.7-liter turbo V-6, which is rated at 325 hp. It is paired with a 10-speed automatic transmission and effortlessly lifts up to 3.8 tons mounted on the rear bumper, or up to 1.1 tons in the body.
The next option - the V-8 - is a reliable 5.0-liter unit that is suitable for most trim levels, although it is superior to the V-6 engines in performance and towing. The V-8 has 395 hp and carries about 1.5 tons in the body or 5.3 tons attached to the rear bumper in certain configurations and equipment.
Design
In appearance, the F-150, regardless of the trim level, cannot be confused with anything. The high sides and open body do not violate the style of this class, but rather improve it. Straight and square, the F-150 is all made up of right angles and straight lines. Different types of finishes do not change the main thing: massive wide grilles and taut high sides, like a large muscular animal, create a sense of strength and determination.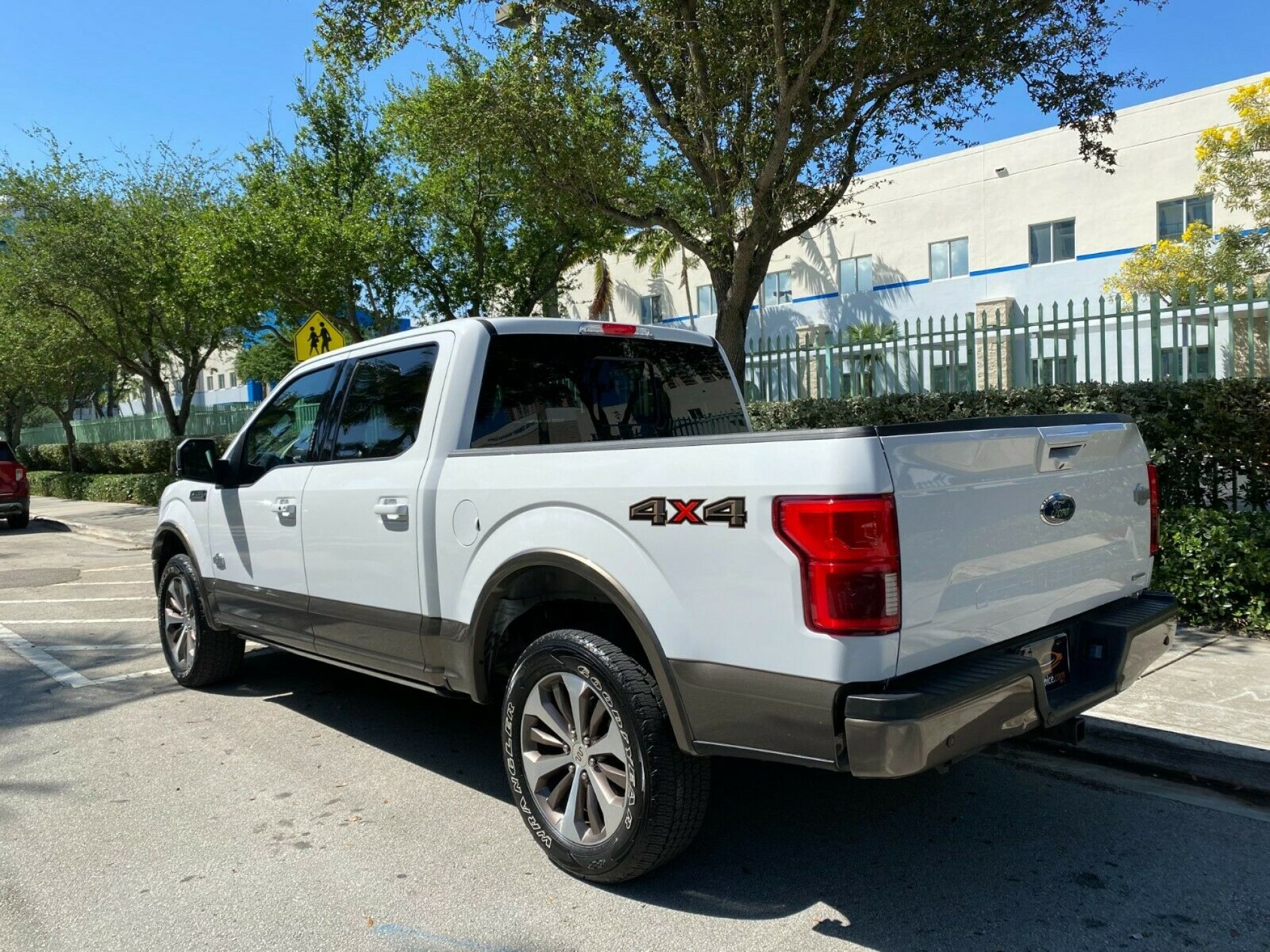 The basic versions are made in monochrome and black, the Limited and Platinum versions go all-in, using bright color solutions. All trucks are additionally decorated with wide "Ford" badges on the rear door.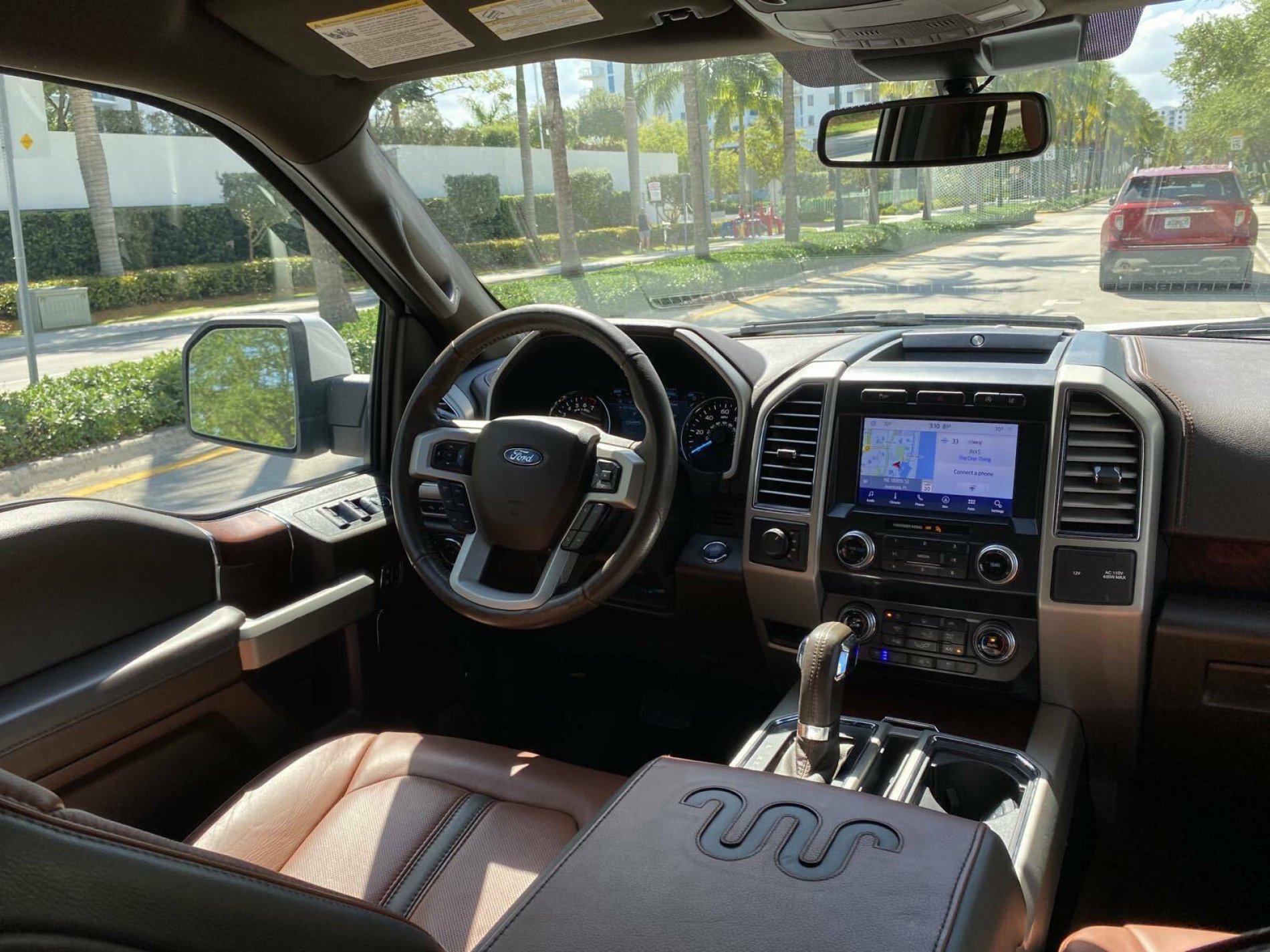 The F-150 looks even better on the inside than on the outside. Simple, concise solutions in the XL and XLT models are replaced by large consoles and touch screens in more expensive versions. The King Ranch, Platinum and Limited trucks attract more sophisticated buyers with a luxurious leather interior, with two-tone upholstery from black to grayish brown, which seems to ask you to shake the dirt off your shoes before entering.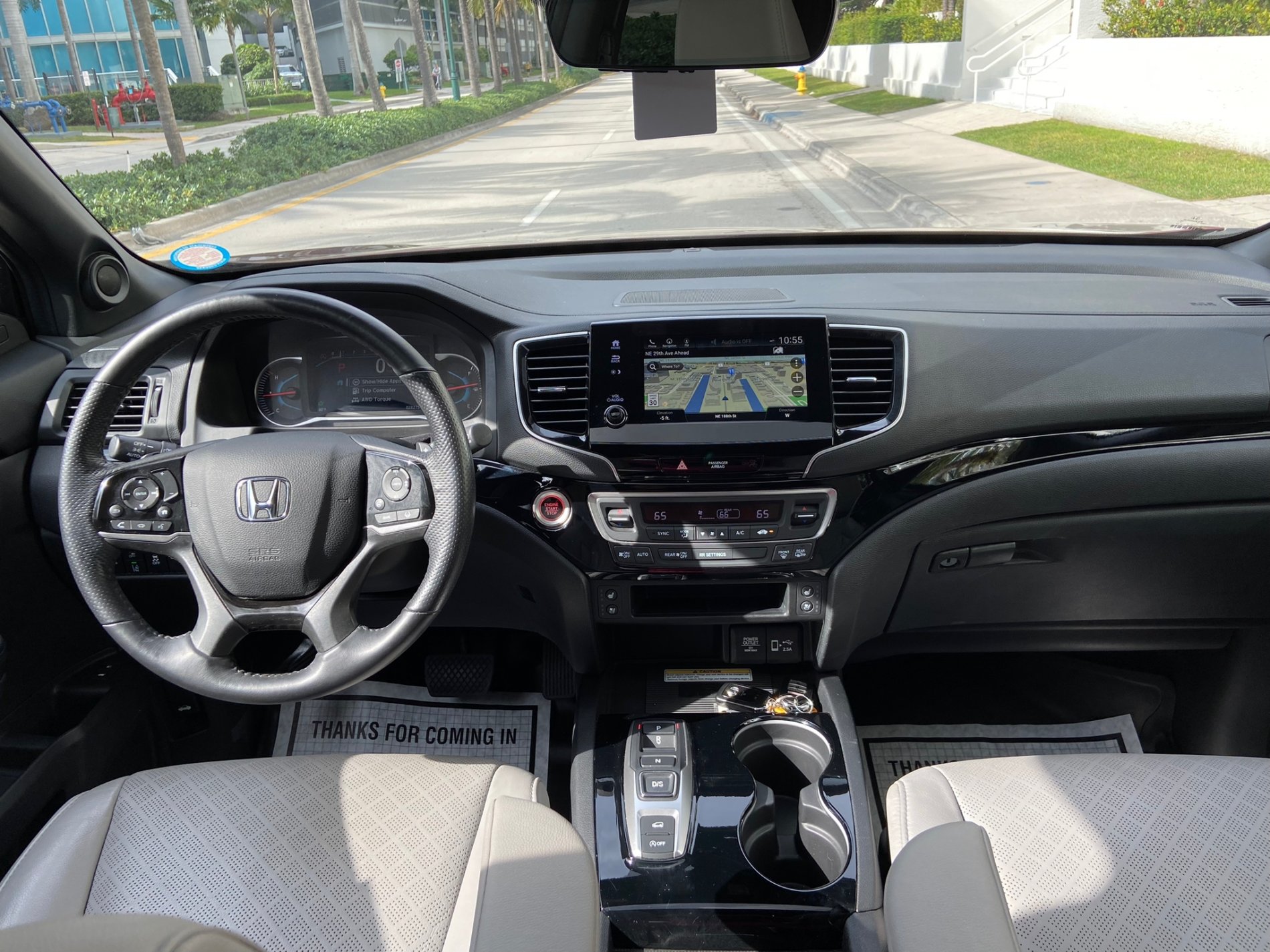 Safety
The Ford F-150 offers active safety features, such as automatic emergency braking, blind spot monitors, and active lane control, for the Lariat or more expensive versions. They are included as standard equipment in them. Only some models have adaptive cruise control as standard.
The F-150's automatic emergency braking system has received the highest ratings in testing and is quite trustworthy.
GBChoice Company is glad to offer you one of the representatives of this great car. See details here: https://gbchoice.com/buy-car/2020-ford-f-150-king-ranch-4x4